Doing it the Agwe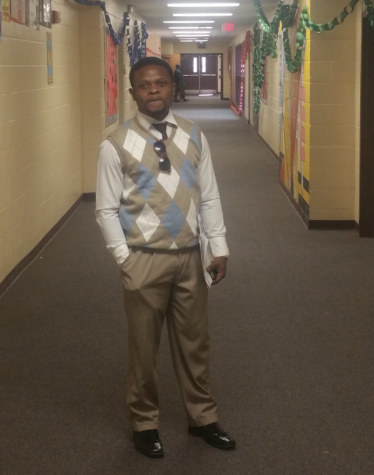 Mr. Agwe has always been the type of person to give back and think of others before himself, especially the people of Cameroon where he was born and raised. Mr. Agwe describes himself as a non-selfish person who gives back to his community and likes to help, personally from the time I've known Mr. Agwe I agree with this statement.
School Life
He says his school life was normal; elementary, middle school, high school then college, he graduated from the University of Yaounde with a bachelor's degree in Science in 2008. Hechose the university because it has a good Science of Education Department, and is a Bilingual University (lectures inFrench and English). Agwe says he likes teaching but would have preferred going on a different route

with his career,  preferably a career where he there is more growth opportunity such as a career with anatomy because there is more opportunity to grow in that career unlike with teaching where there are not a lot of growth opportunities.
Teaching Experience
Mr. Agwe came to the U.S and started working as a science teacher in South Carolina, he then moved to Texas and started working at YMLA, he says that the culture and brotherhood he saw in the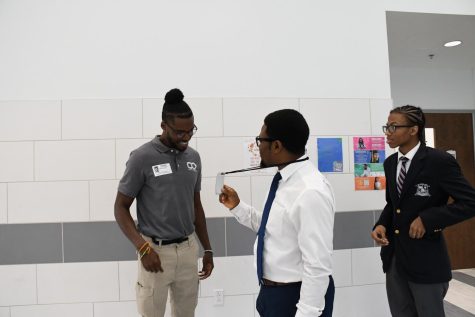 scholars here immediately impacted him due to all the diversity he witnessed, he saw many minorities, different cultures and backgrounds all in a college prep academy helping and bonding together. He says he pl
ans to stay for a while unless he gets a better opportunity elsewhere but other than that you can expect to see him around campus for a while. As I said before Mr. Agwe likes to give back to the community, especially the people that are most in need of help, he believes that children should get a proper education which is why he started his own school in his home country of Cameroon. He says that many parents in Cameroon can't afford to take their kids to school because of poverty.
Fountain of Grace
How does someone just come up with the idea of starting a school in their home country? you may ask, well he actually came up with this idea on a drive to a teacher seminar. In 2016 Mr. Agwe was sent to go to a teacher seminar and during the drive he thought about how schools in America have such advanced technology. He says that public schools in Cameroon use chalkboards and have no innovated technology to help the students, and although there are some private schools that have that type of technology they are too expensive for people to be able to afford it. That's when the idea came to him, a completely free school with a different type of education system as the one already in place in Cameroon so students have internet and be able to learn how to do online research, find credible sources and coding. He started building in 2019 all out of pocket with the help of his sister. He says she played a big role in this project since she was someone that he could trust to send the money too and lead the construction workers. It took about 2-3 years to build the school and so far they have 8 employees and 117 students(k-6).