For decades, people have claimed to see strange objects flying in the sky, called UFO's. These have been debunked as things from drones, to birds from strange angles, to falling debris. While for the most part these claims have been dismissed by skeptics, in recent years, interest in the night sky and the mystery of what hides within it has grown wildly, from the internet plan to raid Area 51 (which this week, was 4 years ago) gaining attention from the US military, to now multiple governments deciding to reveal that apparently, no the so called "Ufologists" not crazy, aliens are in fact real, and they look like kind of like E.T
While this moment has been built up to for years, with the mummy above being discovered 6 years ago, the moment it elevated from an idea that had some weight to it, to a topic that has people in the highest of places taking it seriously, was in July of 2023.  During a congressional hearing, David Grunsch, a former UAP Task Force member (UAP means Unidentified Aerial Phenomenon, a new term for UFO) said under oath that the United States was covering up a national security threat being perpetuated by UFO's and that our country is in possession of "non-human" bodies. These claims came with testimony from two pilots, David Fravor  and Ryan Graves who say they've seen these UFO's in person. The lawmakers at the hearing seemed to accept this information, with Rep. Matt Gaetz of Florida saying he had seen evidence of Alien life firsthand. For those of you who hadn't heard of this, you're probably wondering how this had managed to go so under the radar for something so high profile. The answer….divorce?
During July, Ariana Grande (Grammy winning pop star and actress) and Ethan Slater's (Tony nominated broadway actor for the Spongebob musical) high profile affair and subsequent divorces was everywhere at the same time this hearing was happening, essentially distracting everyone from the alien inquiry. Which is fair, it was very bombastic drama, but now, Mexico's congress has had what are being referred to as alien mummies presented to them by journalist and self proclaimed Ufologist Jaime Maussan on September 12th, saying they were found by the Nazca lines in Peru. While all parties involved were hesitant to call these bodies extraterrestrial, with Maussan attempting to claim he found aliens in 2015, only for the body to be a human mummy, Mr Maussan intends on testing their DNA and has provided X-rays of the two, dubbed Josephine and Alberto. These X-rays however, do not have everyone convinced.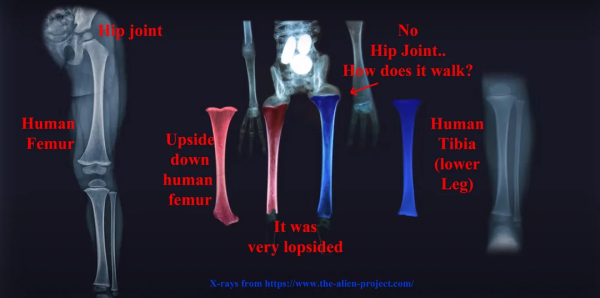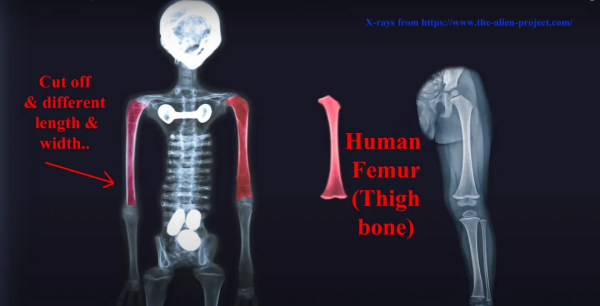 This analysis of the X-rays is making its rounds on r/AliensandUFOs, a popular online alien discussion board a day after the Mexico hearing. The images themselves come from 2017 when these 2 were found and the analysis is from a video published in 2021 by Scientists Against Myths. They allege that the images are fabricated using an amalgamation of human and animal bones and contain too many inconsistencies to not be questioned. Skeptics of this claim say it doesn't make sense that several human femurs could fit within these bodies.
On September 19th, Mexican doctors at the Health Sciences Research Institute lead by Jose Zaice Benitez came to the conclusion that these are in fact real skeletons, with largely unrecognizable DNA. They also found that they had implants of cadmium and osmium, two of the rarest materials on Earth. This story is continuing to develop and should give everyone some food for thought. If Maussan and his team are right, and these are extraterrestrial, this may be one of if not the biggest discovery in human history. If they're wrong or this an elaborate hoax, then it may be one of the boldest hoaxes ever attempted. What do you think? Let us know in the poll below!
Are These Alien Mummies Real? (Pictured)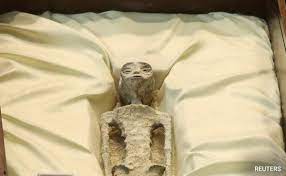 Sorry, there was an error loading this poll.